Homemade Chocolate recipes are simply the best! My favourite is the Chocolate Covered Strawberries all year round and the Chocolate Ripple Wreath for festive occasions! Our Dark Chocolate Bark and Dark Chocolate Rocky Road recipes are right up there too! Otherwise, be creative and use colour in the Easter Fudge.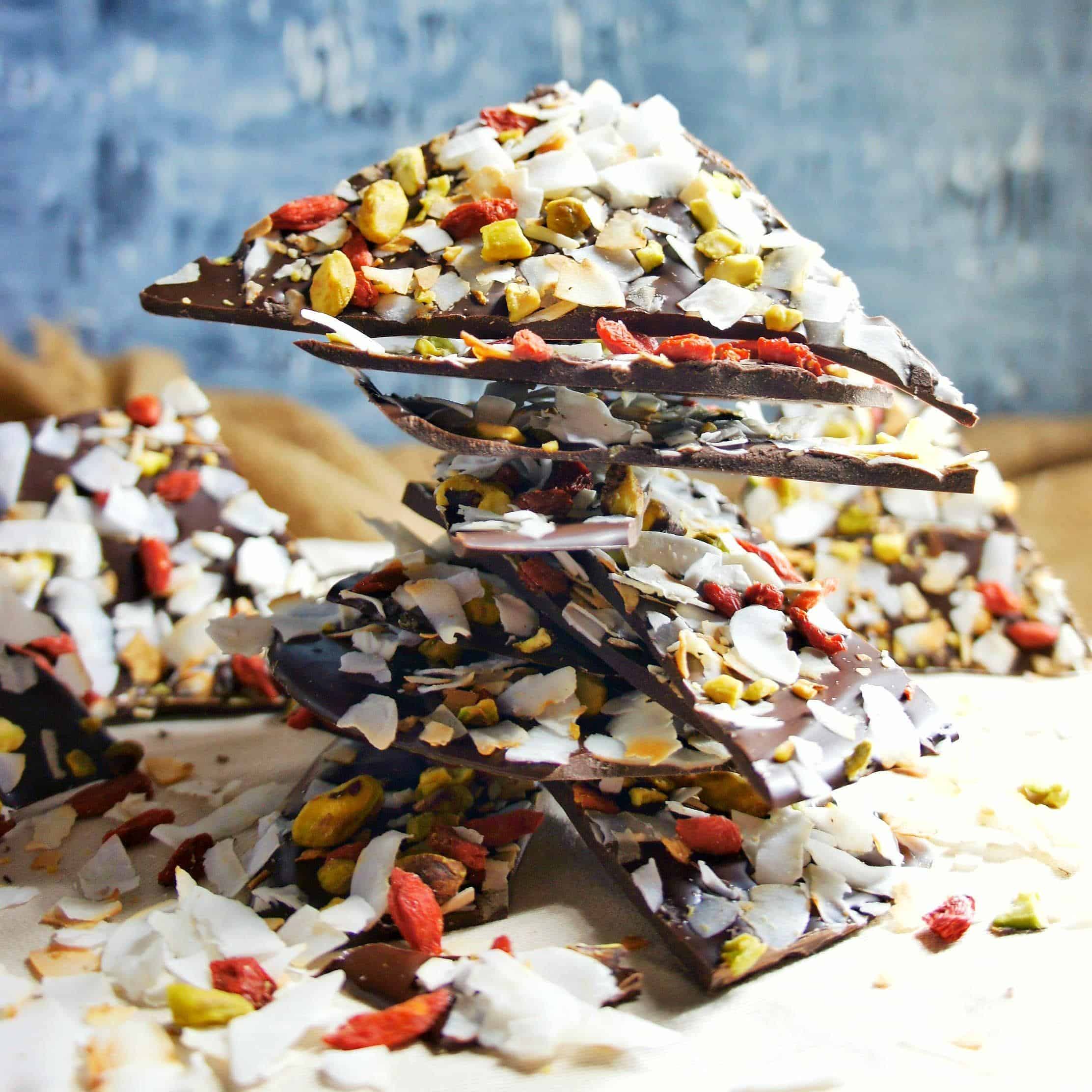 Reader's favourite recipes are the Triple Caramel Chocolate Brownies and the Chocolate Granola Bark. The No Bake Chocolate Cake is ridiculously easy!
Looking for the latest recipes for on the blog? Click here!
Related categories : Baking, Dessert, Sweet, (click on name of category to see more recipes)