What's for dinner? How about juicy, succulent Honey Mustard Chicken Thighs, with a side of Skin on Roast Potatoes?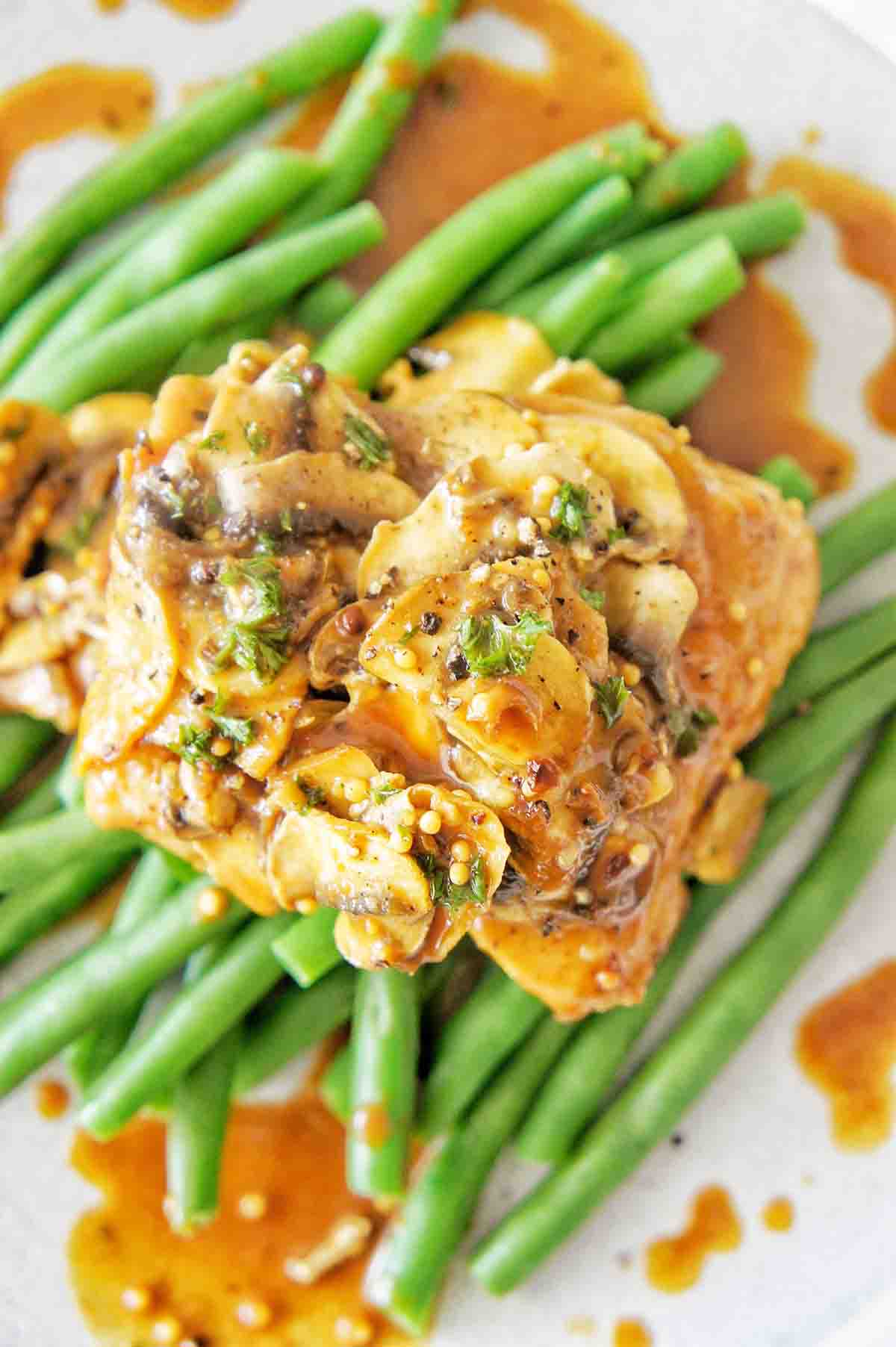 Here are healthy dinner recipes, vegetarian dinner recipes and THE BEST EVER dinner ideas. Whether you are looking for easy dinner recipes for beginners, dinner recipes for family or the best dinner recipes of all time, I've got you!
Looking for the latest recipes for on the blog? Click here!
You might enjoy checking out the winter dinner recipes for those cool nights to get some warmth and comfort in you bellies. Or you might be after dinner in a hurry. Start with the family friendly Beef Bean Pasta Bake then check out the Creamy Garlic Chicken Thighs for romantic dinner ideas for two. Or cut to the chase and make a plate of these finger licking Honey Garlic Chicken Wings, or Chili Lime Chicken Wings for a friday night dinner recipes for two.
Related categories : Family Favourites, Popular recipes, Quick and Easy (click on name of category to see more recipes)