Chargrilled Asparagus is for dinner on Sweet Caramel Sunday!
Fresh in season asparagus chargilled to perfection with a crunchy cheese topping
Howdy folks! As I sit and write this a massive thunderstorm has just begun in Brisvegas. It rained for a week and then we had 2 super sunny days with green, green grasses and blue skies, but now, it is pouring again! Tonks is hiding under the ottoman. He hates storms. No matter how much reassurance I give him and how many cuddles, he prefers to hide. I do understand as it is loud and he is so small so it must be frightening for him. I just love him to bits and hate seeing him scared.
This Chargrilled Asparagus recipe came about as I was inspired to make it! I often get either the Coles or Woolworths (Australia's 2 major grocery stores, like Walmart in USA) magazines to check out at the start of each month. These 2 retailers produce a free monthly mag with loads of ideas and in season produce recipes. I think they do it so that you will see the foods, then shop at their store for the ingredients. I always feel lucky to get these mags as they are great quality, packed with ideas and fun to have a flick through.
On the cover of the Woolworths Fresh October issue was an Asparagus recipe. I admit that I have never wanted to eat Asparagus as much in my life as the photo was so darn appealing! I was planning on making roast pumpkin this weekend however, I was doing my grocery shopping and saw fresh in season asparagus and I thought 'nope, I will do that this weekend instead'.
You guys, I have to tell you…..this recipe is SOOOOOO GOOD!! Not just a little 'ok' and not 'oh it's alright', it is bloody delicious even if I do say so myself! I like creating my own recipes, so whilst I did look at the photo and drool a bit, I did not copy their recipe. This my friends is my own.
About the recipe:
I wanted a lot of texture to create variety
Veggies are tasty if you do the work to make them taste good
The flavours were really important to me, hence the dried shallot as that has a very strong taste!
I wanted to make the asparagus be able to have mutliple uses eg a side dish or the show stopper.
To answer your questions:
The dish is best served HOT!
It is not suitable for freezing
It is vegetarian, vegan if you used vegan cheese
It is not too spicy/hot with the chilli flakes
If you follow my blog (and thank-you if you do :)), then you will have seen me make Chocolate Bark, wait are you crazy woman, you must be thinking! This is a savoury dish, why are you talking about the sweet stuff?
Well, my friends….that is because of the technique we use in that recipe and apply it to this one.
So in making the chocolate bark, you melt the chocolate and then add all of your toppings. In a very similar manner for this dish, we use our parmesan cheese, dried shallot and croutons to make our crispy cheese bark! Let's have a look at how we do it.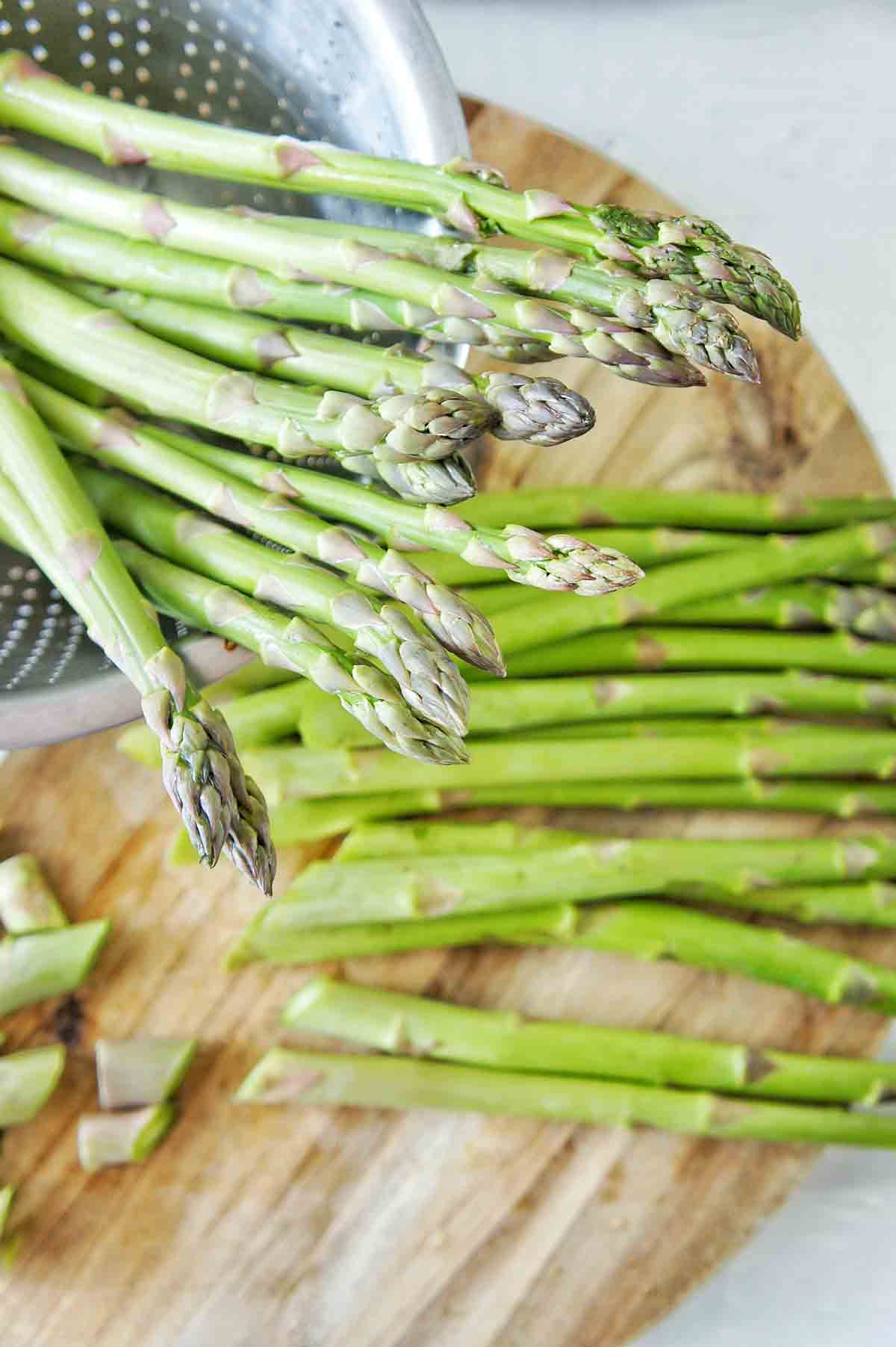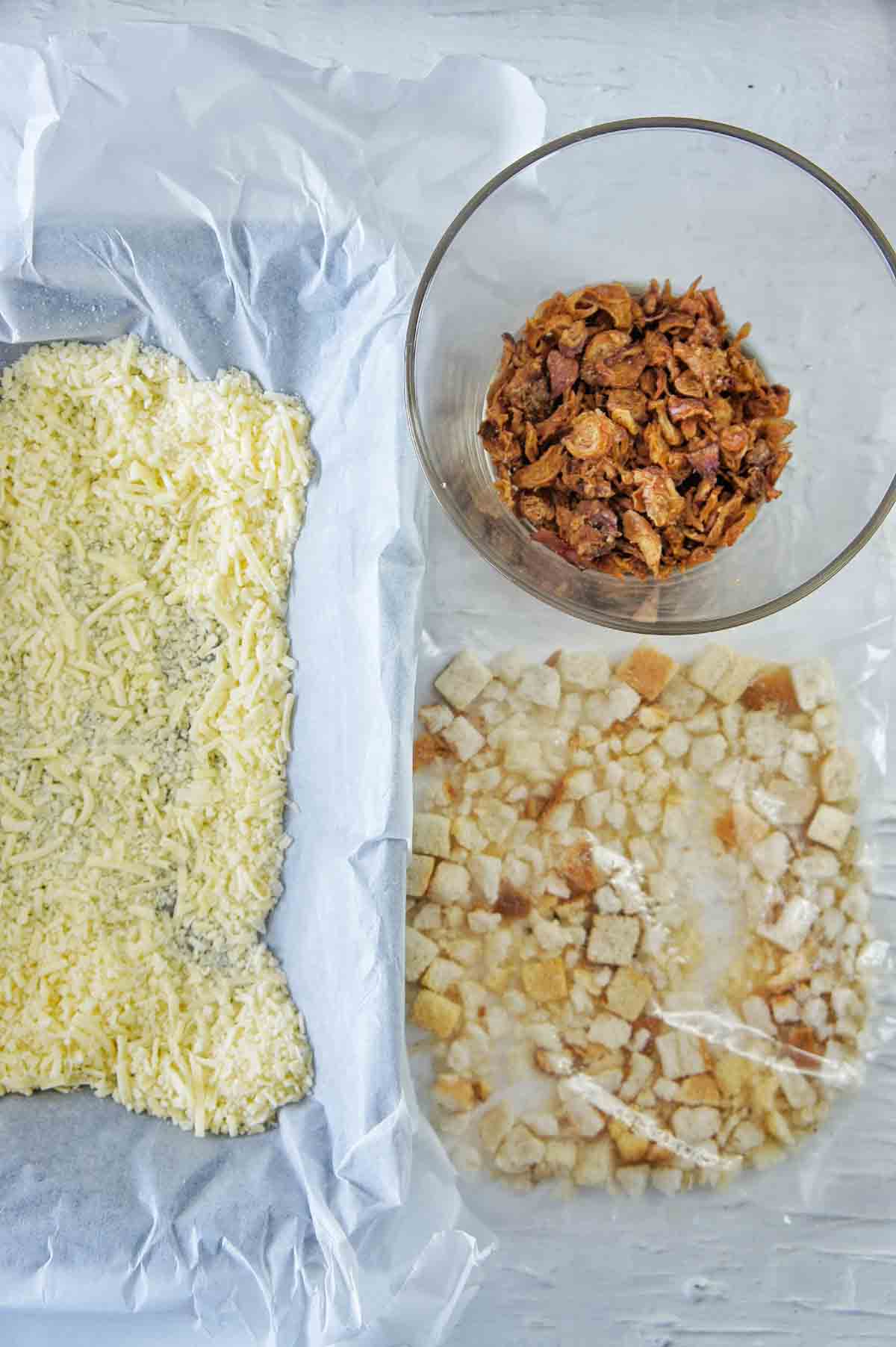 We wash and chop the bottoms off our asparagus to being with. Then we get a baking tray, line it and add the parmesan cheese to it. Then we top that with our dried shallot. For the croutons, we want a variety of textures (this is why I didn't use panko breadcrumbs). So we put them in a zip lock bag, seal it, then use the back of a big spoon to crush the croutons into smaller pieces. (If you are annoyed at someone or something, this can be quite a therapeutic task and it is much cheaper than therapy!)  Then we pop the crushed croutons onto the parmesan/shallot layers and put it in the oven to crisp up!
You will see that the cheese will melt and the bark will become nice and crispy!
You can use the time that the bark is cooking to season your asparagus. Much like the technique we use in our Baked Stuffed Flat Mushrooms and Baked Stuffed Mushrooms, we season the vegetables with a combination of herbs and spices with some oil. In this recipe as we are chargrilling as opposed to baking, I have used peanut oil instead of oil olive.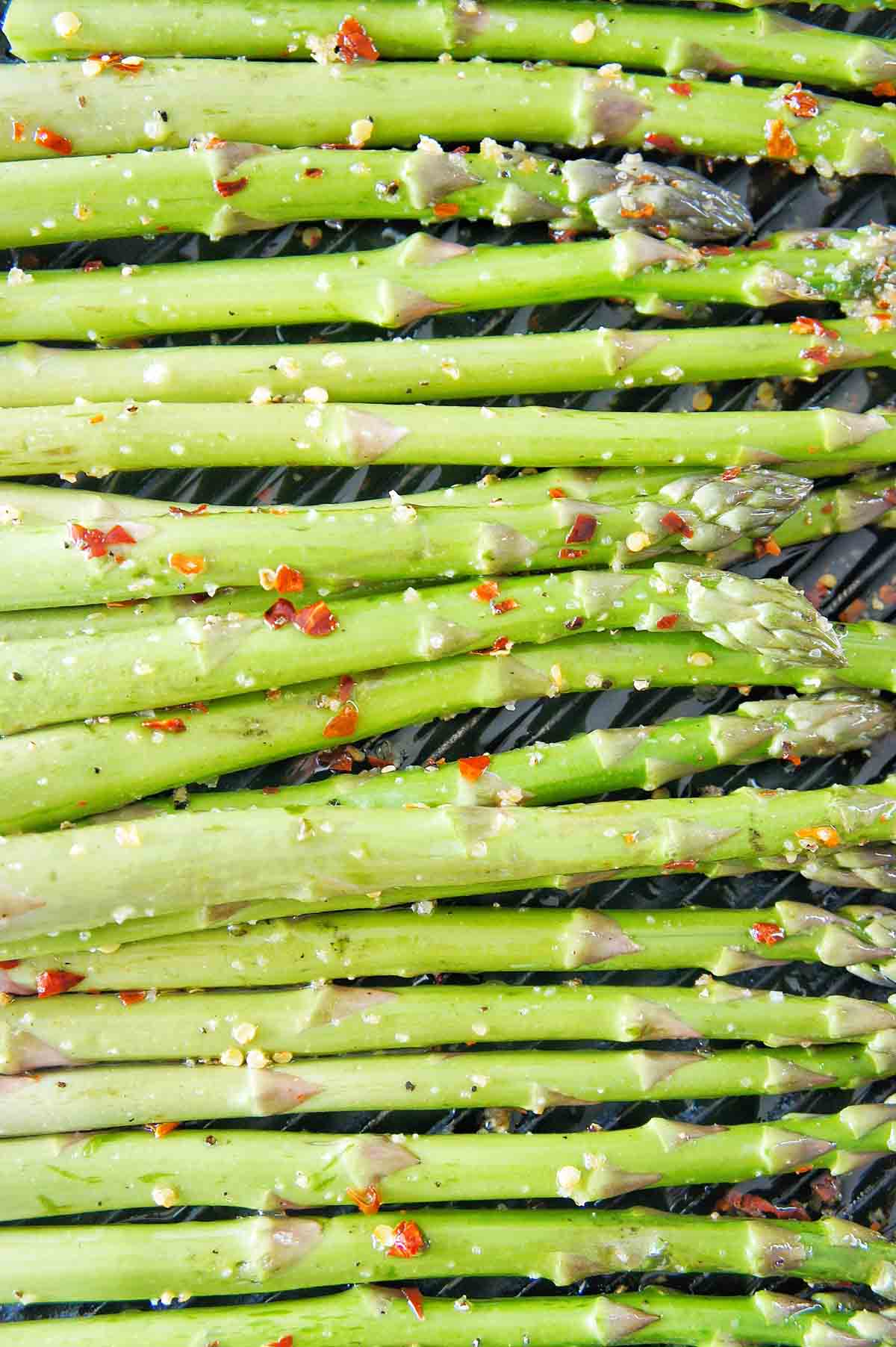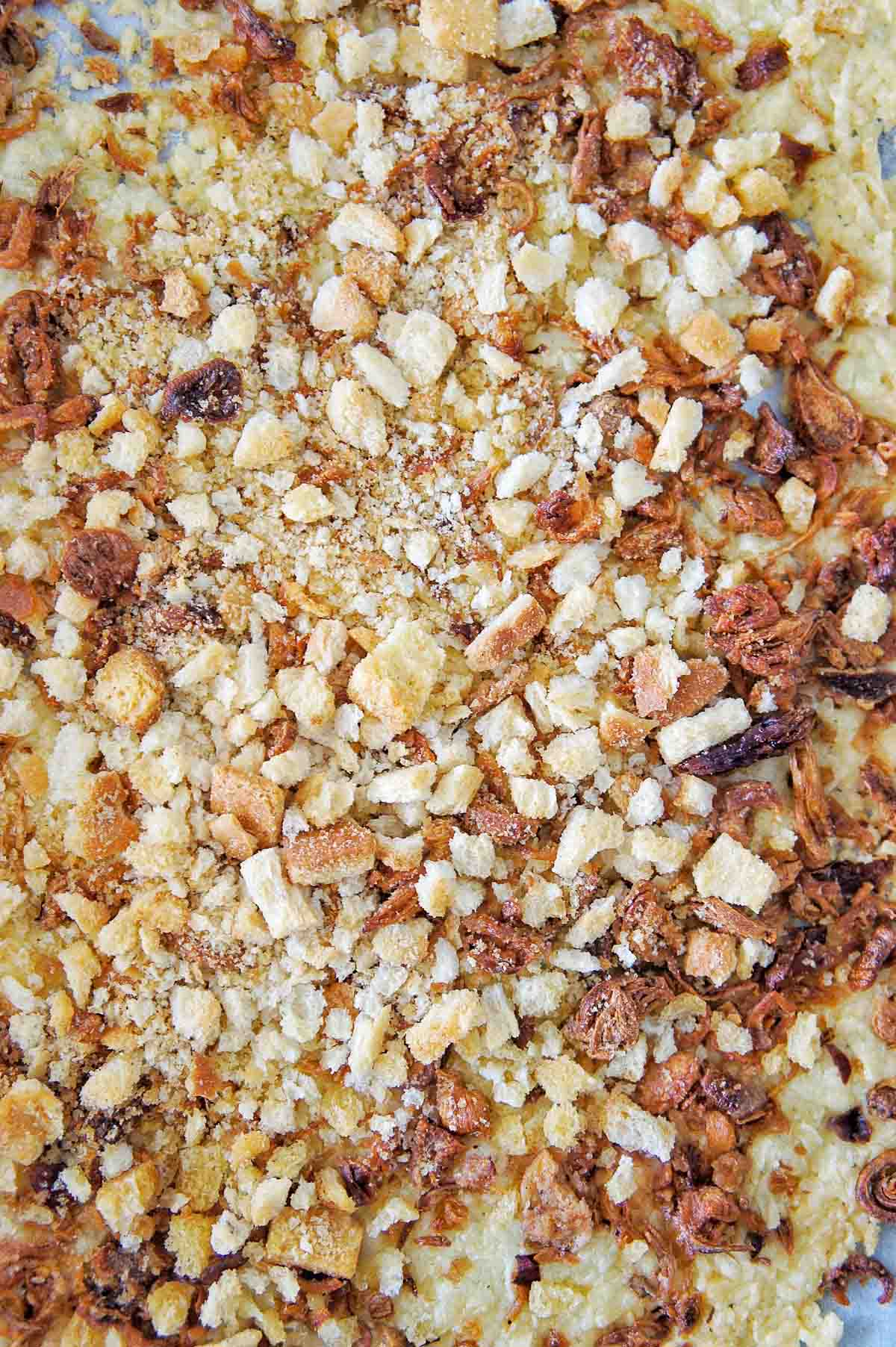 We make our asparagus taste great before we put it on the grill plate coated with our seasoning mix. There are lots of flavours in this combination.  Hearing the sizzling of the grill plate is another therapeutic task, heck, with all of these relaxing tasks, you could just call me your therapist!
Ok, so let's cook this dish!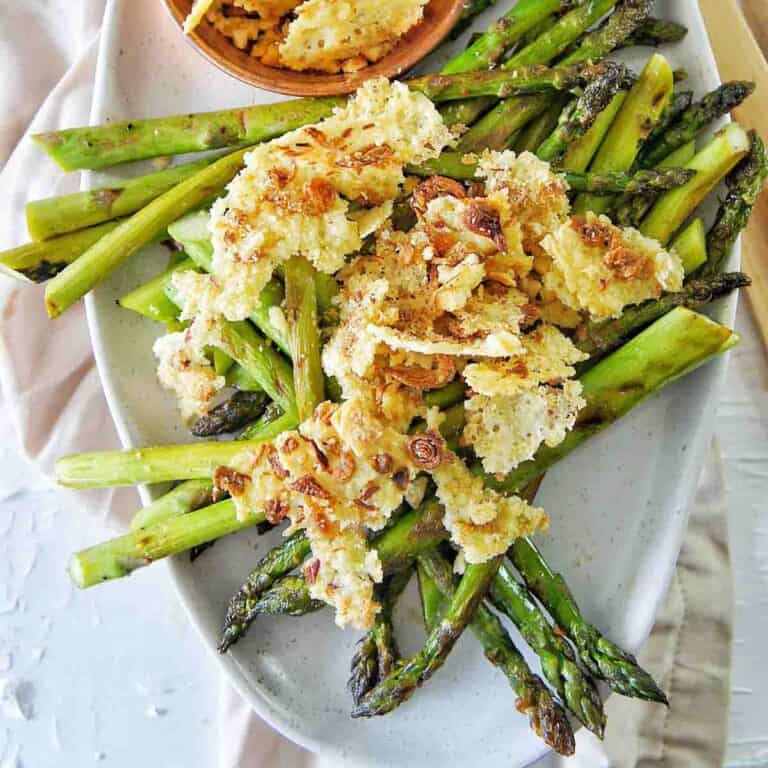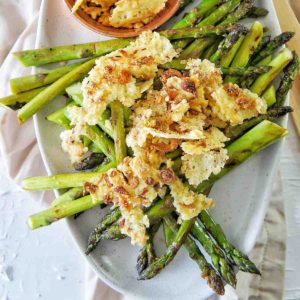 Chargrilled Asparagus
Chargrilled Asparagus is for dinner on Sweet Caramel Sunday! With crispy cheesy dried shallot and crouton bark for texture, your guests will LOVE this meal!
Print
Pin
Rate
Ingredients
Chargrilled Asparagus
4

bunches

asparagus

1/3

cup

peanut oil

1

tsp

chilli flakes

1

tsp

himalayan salt

1

tsp

cracked black pepper

1

tsp

garlic salt

1/4

slice

lemon
Crispy Cheesy Bark
1/2

cup

parmesan cheese

1/2

cup

croutons

1/2

cup

dried shallots
Instructions
Chargrilled Asparagus
Rinse your asparagus and cut the bottom 1/2 inch off

Spread your asparagus out flat onto your grill plate or bbq plate

Combine oil, chilli flakes, salt, pepper and garlic salt in a small bowl and stir to combine

Use a pastry brush and coat the asparagus with the seasoned oil mix

Chargrill the asparagus moving the stalks around a bit with a pair of tongs until each one is bright green with some grill marks

Garnish with crispy cheese bark and a squeeze of fresh lemon juice
Crispy Cheese Bark
Preheat oven to 180 C (350 F) and line a baking tray with greaseproof paper

Place croutons in zip lock bag, seal and then use the back of a big spoon to crush them into smaller pieces

Spread parmesan cheese over lines tray, then top with dried shallots and crouton pieces

Place in oven on middle shelf for 10 minutes

Break crispy cheesy bark into smaller pieces
Notes
It WILL make a difference depending on the type of oil you use, so I highly recommend sticking to the recipe and using peanut oil. 
Try and get the sustainable Palm Oil dried shallot variety to do the best thing for our beautiful Orangutans. 
Use actual garlic salt, not the bigger garlic granules. If you cannot find it, use minced garlic instead 
Yes, you could do this in the oven if you don't have a hot plate. You won't get the char marks on the asparagus, but don't run out and buy a chargrill plate just for this if you don't have one (or do if you feel like treating yourself and watching the sizzle!) 
You won't also need to spray or coat your grill plate with oil as the oil from the asparagus will be enough 
OPTIONAL: freshly squeezed lemon juice 
Nutrition
Serving:
0
g
|
Calories:
320
kcal
|
Carbohydrates:
22
g
|
Protein:
15
g
|
Fat:
22
g
|
Saturated Fat:
5
g
|
Cholesterol:
8
mg
|
Sodium:
1408
mg
|
Potassium:
964
mg
|
Fiber:
10
g
|
Sugar:
8
g
|
Vitamin A:
3775
IU
|
Vitamin C:
27.8
mg
|
Calcium:
268
mg
|
Iron:
10.2
mg
Did you make this recipe? Share on Instagram!
It makes my day when you make my recipes! Tag @sweetcaramelsunday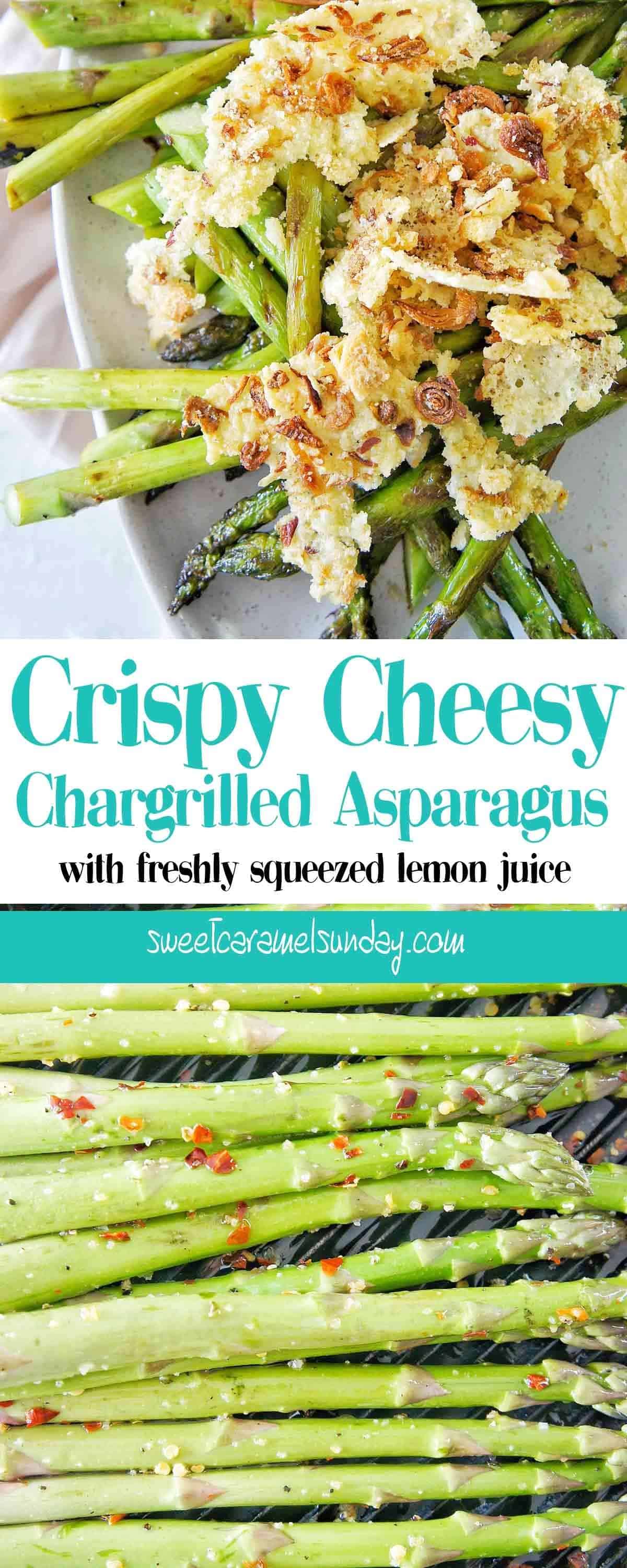 Much like I did when I shared my Black Bean Quinoa Salad recipe, I am mutli-tasking as I write this to you today. This time however, it is not my face but my feet getting the beauty treatment. I bought one of those pairs of feet slippers that are supposed to make your skin all smooth and lovely. I am often mid yoga posture and catch a glimpse of my dry heels, so I thought I would do something about it.
I took a non dslr badly lit, unedited pic and the food blogger in me is dying right now, cause I decided to share it with you…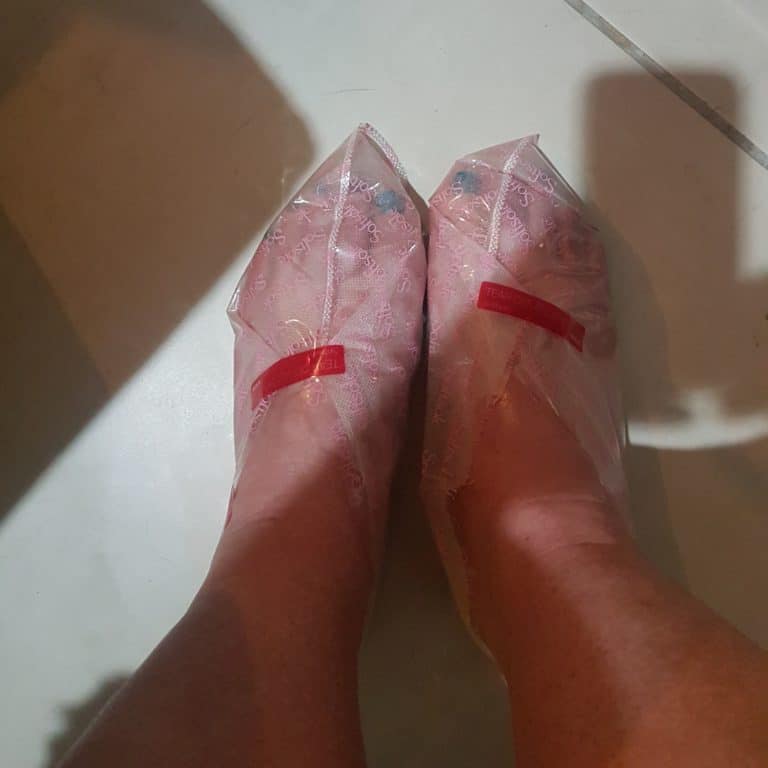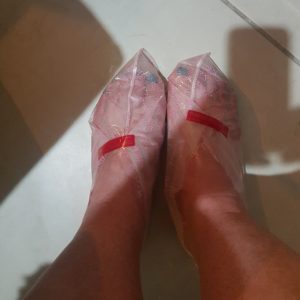 Love seeing you here, love sharing my recipes with you. Love your work x
Adrianne